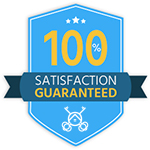 Got locked out of your car or home? Lost your keys? Moving into a new home or business and need new locks? You can count on Brixton Locksmith for all of these and many other times you need a locksmith service in Brixton. We offer a wide range of emergency locksmith services in Brixton and its surrounding areas. This includes:
Emergency home locksmiths
Office lockout emergencies
Safes and windows lockout
Auto locksmith
Fast Response Emergency Home Locksmiths
Getting locked out is the worst, but it gets worse if your belongings are left behind. Brixton Locksmith understand that different doors have different mechanisms. So we prepare for the worst possible situations. Furthermore, we are your one-stop-shop since we're offering you a wide range of 24 hour emergency locksmith services. This includes lock change, repairs, upgrades, security checks for houses, offices, commercial complexes, residential buildings, auto, or automotive sectors.
In addition to our emergency locksmith service, you can also call our team to ensure that all the locks around your property are up to date. We can help you add security to your home or business by installing digital lock systems and doing burglary repairs.
Office Lockout Emergencies
A successful business depends on taking the necessary security measures to prevent perils and theft incidents, regardless of the size and type of the office premises. That's why you should work with a renowned and reliable commercial locksmith company, like Brixton Locksmith. Since we run our own business, we understand how important it is to create a place of safety and security for the employees and the customers.
No matter what kind of office lockout emergencies you're facing, you can rely on the expert technicians at Brixton Locksmith. We offer 24 hour locksmiths Brixton services in Brixton and its adjacent areas.
Safes and Windows Lockout
Your property is among your most valuable assets, and its safety is of utmost importance. You do not want to put your residential property at risk simply because of a broken window lock. Unfortunately, locks are one of the last things that people check or upgrade, even when they are concerned about the safety of their families. This causes the lock to get worn out over time and makes your house vulnerable to burglary threats.
Meanwhile, storing important documents, cash, and other valuable items in a combination safe is the best way to secure them in case of burglary, fire, or disaster. But what if you cannot open that safe to access the valuables inside?
With all of these factors in mind, Brixton Locksmith offer some of the best locksmith services in Brixton and its surrounding areas. As a local emergency locksmith service provider, we trained our team very well to repair broken window locks, install extra security, replace old window locks, and more. Using modern techniques and skills, we can deal with a wide range of locks, ensuring the best home security available.
Auto Locksmith
Imagine you are late for work, or you have to pick up your loved ones, and just as you are about to leave, you realise that your car keys are missing. This is a very annoying feeling. When you experience this, you can waste a lot of time trying to figure out what to do. Besides that, you also fail to reach your destination on time. Surprisingly, many people lock themselves out of their cars far more frequently than they realise.
These are times when Brixton Locksmith comes into play. If you've left your car keys inside your car in Brixton, your best bet is to call us. As a leading locksmith specialist, we need the least amount of time to unlock your car for you. We also offer you a comprehensive range of added services, making us your best alternative in Brixton and its adjacent areas.
For any emergency lockout service, Call Us Now.